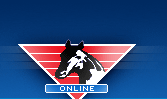 NZ Cashflow Services Ltd
P O Box 8536
Symonds Street
Auckland
Fleur Harvey originally contacted Horse Trader Magazine to discuss debt collections. At the point of Fleur's contact, previous attempts at collecting debts in house had proved futile hence the decision to proceed with their services.
To date we are very happy with the outcome. Their letters were not abrasive in the sense that customers weren't offended in any way that we had begun to collect debts through an agency. We have had a lot of success through their services and will continue to use them in the future.
We find NZ Cashflow Services Ltd and AEL Legal to be very professional and efficient and would recommend their services to anyone experiencing difficulty in collecting debts. The ongoing service they provide is excellent and to be commended. With the implementation of their online service, it provides a more up to date and faster lodgment of debts. We are also able to keep track of where the debt is at and how many letters have been sent etc which has been very beneficial.
Please do not hesitate to contact me should you wish to discuss further.
Yours faithfully
Philippa ScottAdministration Contractor
Horse Trader Magazine Ltd